Nsubuga Ronnie
Uganda, Kampala
Nsubuga Ronnie was born on May 15th, 1989, in Kampala, Uganda.
He is the second last born out of seven children by his father Mayanja Damascus and Gorreti Mayanja.
Ronnie is a jack of all trades, Started from His known basketball talent to Fashion Photography to being a casting director, to Fashion Show Production, to Tourism and to representing talented individuals as a talent scout, Model coach, to pageantry.
In 2010, Nsubuga Ronnie Started Crystal Models Africa a Model mother agency known for being one of the best modeling agencies in Uganda and East Africa. The agency has given many models a platform to be discovered, and their talents developed and get placed internationally.
Today Nsubuga Ronnie is happily Married to Catherine Nankinga and continues to inspire, motivate and groom many young people in the fashion industry.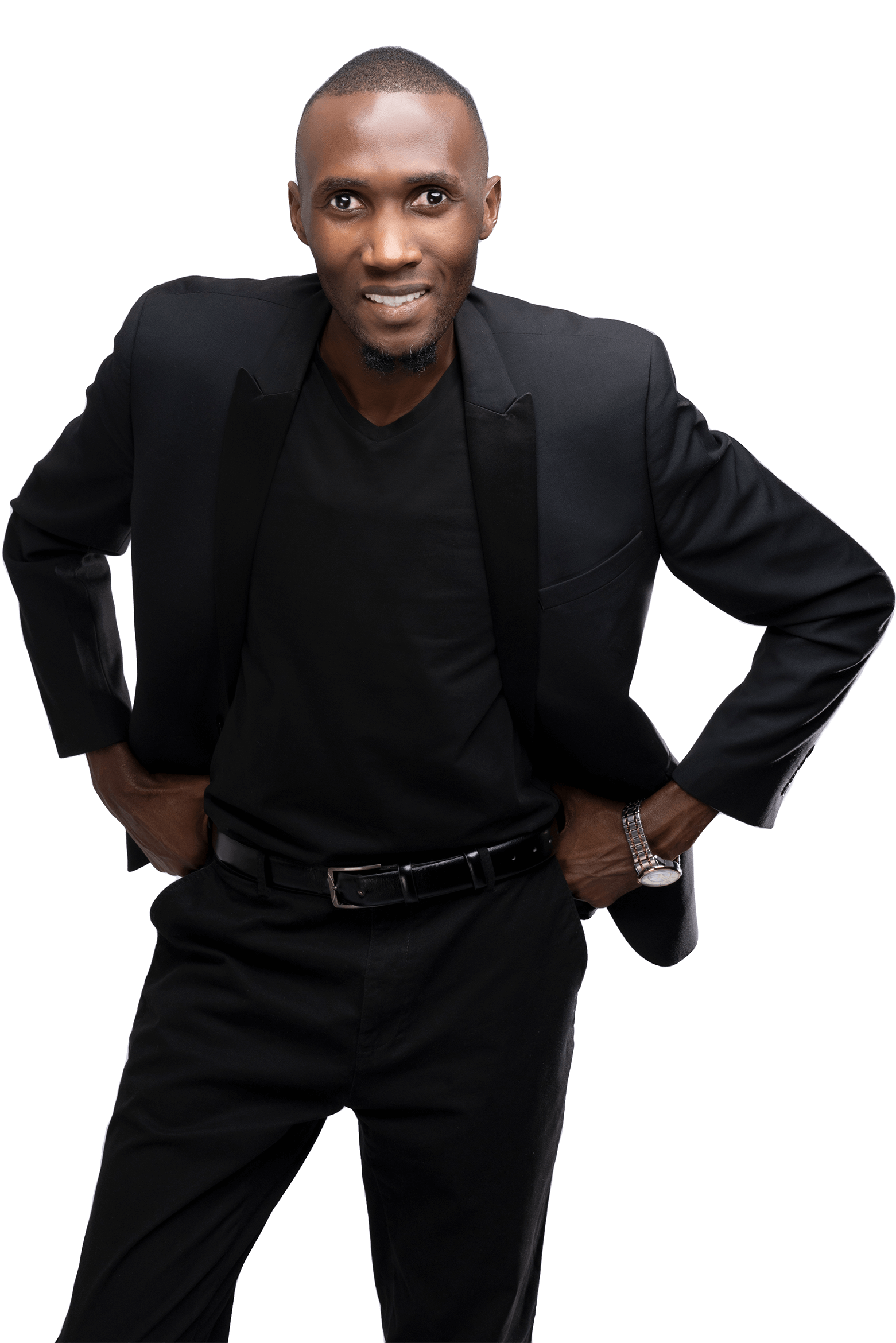 What Actually I Do

My Services
Pageant coaching and Training
Since 2010, Nsubuga Ronnie provides coaching services to contestants as they train for competitions both Nationally and internationally. They Go Through interview preparations, wardrobe consultations and runway walk training bringing…
Professional Image Consultancy and etiquette
Do you want to acquire a Professional Public Image?. Nsubuga meets with clients to determine their personal and professional goals, then goes on to develop and create a unique image…
Talent & model Scouting
For over 11years, Nsubuga Ronnie has always had a special eye for talent. As a scout, He finds talent, Nurtures & develops it, then places them to international big agencies…
Fashion Show Production
Nsubuga Ronnie is one of the greatest producers of Fashion runway shows in East Africa. He coordinates and bring all pieces of the show together, including models, staff, lights, sound,…
Catwalk lessons and runway training
This program is specifically designed to help improve and develop a model's signature walk. Top Ugandan Runway Coach Nsubuga Ronnie can transform a model walk from basic to fierce.
Fashion Photography
Nsubuga has been behind a lot of content creation for Magazines like African Secrets etc. conceptualizing the visual communication of targeted projects which he directs, produces and creates
Digital Marketing
Since 2010, Nsubuga Ronnie has mastered the art of using the internet and online based digital technologies such as desktop computers, mobile phones and other digital media and platforms to…
Casting Director
Nsubuga Ronnie organizes and facilitating casting calls for models in fashion shows, characters for roles in commercials, print advertisements, film, etc. working with directors, production houses and casting agencies.
"Mr. Ronnie Nsubuga is an outstanding person when it comes to art, creativity and personality. For all the years, he has helped me improve and make my work better. He's a great trainer and has managed to change a lot of lives especially young models and upcoming creatives."
Nsubuga is a brilliant man, I met him on an advert set for UHMG in 2012, he was a talent manager, but the way he was talking to his team, was so professional like a parent advising his or her children. We became friends ever since then
Nsubuga Ronnie is so far the best model coach I have met, supporting young talent and training them towards becoming great models. He is principled, well connected in the modeling business and very supportive. Thank you for the good heart, keep up the good work. God continue to bless you
Thanks to Ronnie Nsubuga, I have been able to expand my network within the international modeling and fashion industry. During a video-shoot for one of my clients, he casted all models we were looking for within 48 hours, surpassing our initial hopes and allowing us to meet our delivery aims.
An effective model agent who exhibits exceptional leadership qualities in setting a positive example for his models to follow as he coaches and mentors them in achieving their dreams. Mr. Nsubuga is focused, smart, punctual and intelligent.
I worked closely with him in 2012-13 as an acting coach at Crystal Models Africa. He is determined, hard working, focused, a dreamer, a team leader and recognizes talent in people, when no one else does. These traits have seen Ronnie build a top brand. I am proud of him.
As Miss Tourism Buganda 2019-20, I joined the pageant managed by Mr. Nsubuga Ronnie. From Day one, his extreme support and hard work towards mentoring each and every one of us with Principles of Self Respect, Dignity and other Queendom Qualities. Am Forever grateful for working with him.
Met Ronnie during the Miss Tourism Buganda 2019.I saw a hardworking gentleman, focused and serious on achieving his goals. I thank him for the platform he gave young models some of which have made it to the top - He is a man of fashion too
"Often, work takes precedence over everything else in our lives. Ronnie is always determined to ensure that the models create a harmonious work-life balance. On many occasions, I have seen him assume the role of their mentor, Big brother, and confidant."
"Mr. Nsubuga Ronnie is a young passionate man who not only prioritizes himself but has always endeavored to promote youth Talents through the different aspects of hospitality that he imparts in the upcoming young stars."
"I met Nsubuga Ronnie in Miss Tourism Uganda and discovered him as one of the top models and Talent managers whose touch I was proud of. He is Professional, Inspiring, Friendly and Self Driven. A great personality to reckon with.The Sky is not even the limit for Ronnie."
"I've seen Nsubuga Ronnie run the Fashion and modeling industry since 2013, he is a dedicated professional passing on talent to lots of upcoming and established models under his mentorship and management. His agency, has survived the test of time but still the Top agency in Uganda."
"It was 2015 when I met Nsubuga Ronnie, a very active coach by profession, down to earth, educative, hardworking, Focused and believes in each and everyone's dreams and goals, hence breeding & sharpening a lot of talents including mine."
"I really enjoy working with Ronnie to produce all my fashion shows when am home in Uganda. He makes work so easy with the models, he has mastered his game plans well. He is also one of the members of the Uganda fashion society which am apart of."
"Since 2012 I've collaborated with Ronnie and have always been impressed by his dedication not only to bringing Ugandan fashion to an international standard but also with the mentorship he offers his models. He goes the extra mile in all he does and the results are awe-inspiring."
"I met Ronnie in 2014.He possesses a clear vision, courage, integrity, and focus. It's really admirable how he always looks at projects through from conception to completion. I allude to his kindness and ambition. With selfless prominence, he helps people achieve their goals. God Bless the works of his hands."